China Broadnet has reached nationwide coverage with its 5G service, only months after first launching 5G.
The operator, which is the fourth biggest in the country, officially launched commercial 5G network services in Southwest China's Xizang Autonomous Region and Northwest China's Qinghai Province, taking its 5G services to all 31 provinces.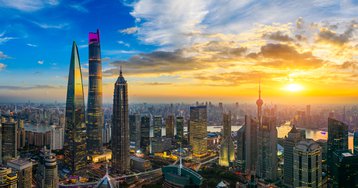 As reported by the state-run Global Times, China Broadnet owns spectrum in the 700MHz band, which according to the publication is often referred to as the "golden frequency".
In comparison, rival operators China Telecom and China Unicom received 100MHz in the 3.5GHz band, while China Mobile secured 160MHz in the 2.6GHz band, plus 100MHz in the 4.9GHz band.
China Broadnet's 5G coverage roll-out comes ahead of the expected date of November, with the operator announcing a special discount campaign that saves customers 40 percent when buying 5G packages this year.
"Almost all of China's areas could be covered by 5G networks by building about 500,000 700MHz 5G base stations. For the 3.5GHz spectrum, operators must build many more base stations to achieve nationwide 5G network coverage," said independent tech analyst Xiang Ligang, speaking to GT earlier this week.
According to Statista, China leads the way for most cities covered by 5G services with 356, ahead of the US, which has 5G in 296 cities. China is tipped to reach two million 5G base stations by the end of this year.
China Telecom, China Unicom, and China Mobile all launched 5G services on October 31, 2019.
The country has previously outlined its plans to boost the building of data centers to aid the roll-out of 5G.