A new Tianhe supercomputer has been launched in China.
The China News Service reports an 'upgraded version of the Tianhe supercomputer system' went into operation over the weekend at the National Supercomputing Center in Changsha, Hunan province.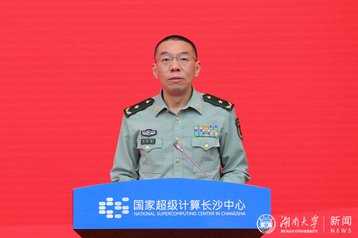 The new system can reportedly reach a peak performance of 200 petaflops in FP64. It has a storage capacity of 20 petabytes and a peak power consumption of 8MW.
The supercomputer was built by Hunan University, which 'adopted new-generation technology' developed by the National University of Defense Technology. If submitted to the Top500, it would rank around fourth on the list of most powerful supercomputers.
Put into operation in 2014, the National Supercomputing Center in Changsha is the third of its kind following the other two in Tianjin and Shenzhen.
Tianhe-2 is a 33.86-petaflops supercomputer located at the National Supercomputer Center in Guangzhou. It was the world's fastest supercomputer according to the TOP500 lists from June 2013 to November 2015 until it was surpassed by the 93 petaflops Sunway TaihuLight. Tianhe-2 was upgraded to 2A in 2018 to achieve a sustained performance of 61.44 petaflops and a peak of 100 petaflops.
Located at the National Supercomputing Center of Tianjin, Tianhe-1 was launched in 2009 and upgraded to 1A the following year; it offers a peak performance of 2.5 petaflops. It was the fastest computer in the world from October 2010 to June 2011
It is unclear if this new system is an upgrade and relocation of one of the existing two predecessor Tianhe systems, another system in the Tianhe line beyond the exascale Tianhe 3, or an unrelated and unnamed system simply utilizing the same technology designed for the Tianhe line.
Previous reports on China's exascale computing ambitions name Tianhe-3 as completed last year and capable of FP64 sustained performance of more than 1.3 exaflops and a peak performance of more than 1.7 exaflops.
Based at the National University of Defense Technology (NUDT), Tianhe-3's processors are based on Phytium's FeiTeng chips, which were developed after US trade sanctions stopped China from acquiring Intel Xeon Phi processors. Phytium and Sunway have since been added to a list of Chinese companies sanctioned by the US government, with Phytium cut off from chip manufacturer TSMC.
This week, the US government announced new restrictions on selling chips and chip-making technology to Chinese companies without a special license. Memory firm Yantze Memory Technologies Co (YMTC) and 30 other Chinese entities have been added to the 'unverified' trade list.
US exporters must conduct additional due diligence before sending goods to entities placed on the unverified list and may have to apply for more licenses. The listed companies could soon be added to the US entity blacklist if they do not allow site inspections.