Czech telecoms firm České Radiokomunikace (CRA) is developing a new data center at a broadcast tower site outside Prague.
The company this week announced it was building a new data center on its premises at the Cukrák transmitter, located in Jílovište to the south of Prague.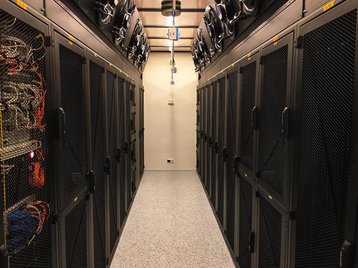 The Cukrák data center will offer capacity for up to 78 racks at 3kW and will be the company's seventh data center. The site will be Tier II compliant, and feature three power feeds from two substations as well as two fiber routes.
Work on the site is already underway. On LinkedIn, CRA's wholesale manager Martin Novak said the facility will be ready by January 2024.
The company said space at the site became available thanks to a change in technologies required for broadcasting.
"The use of existing buildings for new purposes that are based on our service offer is a trend that we have been working on for more than ten years," said CRA's commercial director, Petr Možiš.
CRA currently operates its core data center – known as the DC Tower and billed as the largest in the country – in Prague under the Žižkov transmitter, and has smaller facilities in Brno, Zlín, Strahov, Pardubice, and Ostrava totaling around 500 racks.
Last year the company announced plans to build a new 2,000-rack facility near Zbraslav on the outskirts of Prague.
"Very safe, technologically appropriate, and sufficiently energy-supplied transmitter buildings are ideal for building data halls, including the corresponding facilities. Examples are already functioning data centers in Strahov, Ostrava, Brno, Zlín, and Pardubice," added Petr Možiš. "By using and modernizing the existing premises, we will also ensure a more efficient and gentle operation of the buildings. At the same time, all our data centers use 100 percent energy from renewable sources to cover their consumption, which is also in line with our long-term ESG strategy."
The company was founded in 1963 under the name Správa radiokomunikací and privatized in the 1990s.
Cordiant Digital Infrastructure – a fund created by Cordiant Capital and listed on the London Stock Exchange – bought České Radiokomunikace from Macquarie Asset Management in 2021 for an undisclosed price.