The European colocation market added 95MW of capacity in the first half of 2018, and another 82MW could be added before the year is out, according to research by real estate specialist CBRE.
The news won't surprise anyone: for several years, the data center market in Europe has been growing exponentially, fueled by appetites of large cloud providers that are leasing the majority of all new capacity.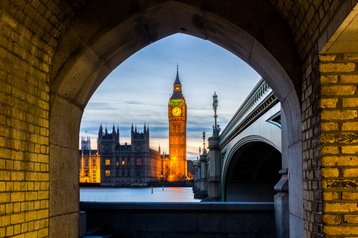 Busy bees
In the first half of the year, investors have once again flocked to the data center hubs of Frankfurt, London, Amsterdam and Paris, sometimes called the FLAP markets, driving prices down for developers eager to build new facilities.
Numerous acquisitions - including that of Data4 by Axa Investment and Evoswitch by Iron Mountain - as well as renewed investment in now majority Chinese-owned Global Switch, are a tell-tale sign of investor confidence.
Take-up across the four markets totaled 51MW, including 30MW in London and Frankfurt. 87MW of capacity was leased across the continent, which CBRE says beats previous records.
The organization expects $1.3bn in CapEx will be needed to deliver all the projects under development in 2018.
"Investors continue to be drawn to the data center asset class because of the incredible growth of the European market," commented Mitul Patel, CBRE's head of EMEA data center research. "As opportunities for M&A are scarce, investors are utilizing more creative means to deploy capital in the sector and development finance is one avenue open to them.
"Society's reliance on digital devices and cloud services, and consequent need for data storage and processing, will only increase as the world gets smarter and more connected. CBRE's Portfolio 2040 research estimates suggest the amount of data that Internet of Things devices generate each day is doubling every 40 weeks; the effects of this are very evident in data center activity in Europe."