Carter Validus Mission Critical REIT has sold the last data center in its asset portfolio for $15 million.
The facility in Andover, Massachusetts, offers 92,700 square feet (8,612 sq m) of rentable space and was acquired by the real estate investment trust from Winthrop Realty Trust for $12 million in 2013. A now-defunct for sale page notes that the two-story building was originally constructed in 1984.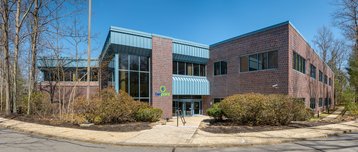 End of an era
"I am pleased to announce we consummated the sale of our last data center asset," said Michael A. Seton, CEO and president of CVMC REIT. "This latest transaction brings our Company's strategy to pursue liquidity for our entire data center portfolio to a successful conclusion."
It is not known who acquired the data center, but the facility has been used by hosting provider TierPoint to offer colocation services since 2015, following its purchase of Windstream, which occupied the site. Before that, the data center was used by PAETEC Holding Corporation, which was itself acquired by Windstream in 2011.
The transaction comes two months after CVMC sold two other data centers for $85 million. It should not be confused with Carter Validus Mission Critical REIT II, which is still acquiring data centers with plans to sell them in the future.