The Canadian government has given its seal of approval for Rogers Communications' $15 billion buyout of Shaw Communications.
The deal would create Canada's second-biggest mobile operator.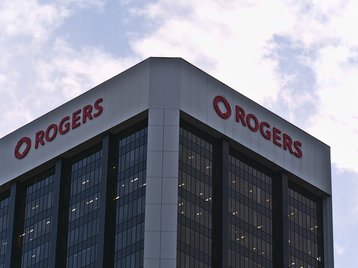 The deal got the green light from Minister of Innovation, Science and Industry Francois-Philippe Champagne, as he agreed to the transfer of wireless licenses held by Shaw's Freedom Mobile unit to Quebecor Inc under some conditions.
The deal was originally announced in 2021 with a planned completion in 2022, but was delayed over fears it would hurt competition.
However, the recent decision by Canadian Courts to dismiss an appeal from the Competitions Bureau to block the deal paved the way for the deal to be given the go-ahead by the government. The appeal came after it was approved by the Competitions Tribunal in December.
The deal is going ahead because several conditions have been agreed upon between Rogers and the Canadian government, including the $2.11 billion sale of Shaw-owned Freedom Mobile to Quebecor-owned Videotron. This has been seen as a key element of pushing the deal forward as it allays antitrust fears, given the overlap between Rogers and Shaw's wireless divisions.
In total, Champagne has announced 21 conditions, including that Videotron should offer plans that are at least 20 percent cheaper than competitors, while it must invest $110 million to upgrade Freedom Mobile's network over the next two years.
Champagne also restricted the transfer of Freedom Mobile's licenses for the next decade, while the government has asked Rogers to set up a Western headquarters in Calgary and create 3,000 new jobs in Western Canada, with these jobs to be maintained for the next 10 years, while $4 billion must be invested to improve network services.
If any of the commitments aren't met, Videotron faces a fine of up to $147m while Rogers could be hit with $740m.
"We are very pleased to move forward with this transformative merger and proudly deliver on our commitments to enhance and expand network coverage, connect underserved communities, and improve access for low-income Canadians," said Tony Staffieri, president and CEO of Rogers. "Building on a shared legacy with Shaw, we will invest substantially to bring more choice, more value, and more connectivity to Canadians across the country."