Calian Group is to acquire the assets of US teleport provider Hawaii Pacific Teleport (HPT).
Located on the island of Oahu in Hawaii and founded in 1998, HPT's site hosts more than 15+ antennas, ranging from 4.5m to 15.5m operating in the C, Ku, Ka, and X bands. The site is also home to AlohaNAP, a data center joint venture with 1547 Critical Systems Realty.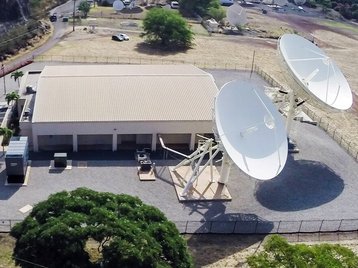 This week Calian announced it was entering into a definitive purchase agreement to acquire HPT's assets for up to CAD$62 million (US$46m).
Founded in 1982 in Canada, Calian provides engineering, IT & cyber, manufacturing, health, and defense solutions and services. The company said the addition of HPT allows the group to offer a full suite of services from design, installation, and teleport services to satellite operators globally. Leeana Smith-Ryland will remain as CEO of HPT and will facilitate the integration of HPT into the Calian Advanced Technologies (AT) space division.
The transaction is set to close by the third quarter of 2023, pending the usual regulatory approvals. The amount paid on closing will be CAD$47 million (US$35m) with earnouts of up to CAD$15 million (US$11m) based on financial performance over the next 24 months.
"This potential acquisition represents another key asset for our Advanced Technologies space division," said Kevin Ford, Calian CEO. "Our recent investment, with the acquisition of Computex, into the United States market has been successful, and the team at HPT will further enhance the Calian footprint and brand in this key market."
"The HPT team is excited to continue our well-deserved reputation of delivering superior services to industry leaders who are inventing the next generation of satellite solutions. From media content distribution and disaster recovery to supporting GEO and NGSO operators, we are well-versed in new technologies and ever-changing vendor products to better support our diverse customer base," added HPT CEO Smith-Ryland. "This potential acquisition will preserve HPT's independence while increasing our offerings to existing customers, Calian customers, and beyond."
Located at 91-340 Farrington Hwy in Kapolei, AlohaNAP offers 8,350 sq ft (775 sqm) of data center space alongside 1,850 sq ft (170 sqm) of support space and Network Operations Center (NOC). First announced in 2013 and previously known as Hawaii Pacific Data, the data center launched in 2015.