Dutch colocation firm Bytesnet Data Centers has partnered with Boston Limited to deliver an immersion cooling-based heat-reuse solution in its Groningen data center in the Netherlands.
Announced today, the project can provide heat to more than 10,000 homes and businesses in the Groningen district of the Netherlands off the back of reused heat from an immersion cooling system in one of Bytesnet's two data centers, known as d'Root.
The project is part of the data center company's commitment to WarmteStad, the sustainability utility company behind the Municipality of Groningen district heating project. WarmteStad translates to 'heat city', and aims to make the Municipality of Groningen CO2 and energy-neutral by 2035.
The Boston-Bytesnet partnership will contribute to this by taking advantage of residual heat released from the servers and IT equipment in the d'Root data center.
Boston, a computer server, storage, and solutions company designed the approach.
The heat-reuse solution features IT hardware from Supermicro, a company that has had a long-term partnership with Boston. This hardware is fully immersed in the dielectric liquid from Asperitas; an AIC24-21" immersion cooling solution with a cooling capacity of 60kW. The system uses natural convection-driven circulation, meaning pumps are not needed.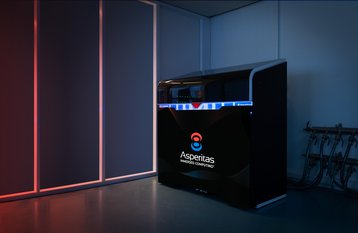 "For nearly 30 years, we have created incredible technology alliances, and we knew that Asperitas would be the right partner to meet Bytesnet's requirements," stated Manoj Nayee, Managing Director at Boston Limited.
Boston has also delivered vScaler software that delivers an OpenStack-based Cloud Solution with complete AI management, further reducing costs for Bytesnet.
Jan-Joris van Dojk, managing director of Bytesnet said of the project: "This approach, designed by Boston, allows us to achieve unparalleled performance in energy efficiency and realize considerable savings in our up-front and operational costs – all whilst providing a higher quality of service to the greater demands of data-driven organizations."
Bytesnet's ​​5,000 sqm (53,800 sq ft) Groningen facility opened in 2018; the company says the facility will run on hydrogen energy by the end of 2022. The company's other facility is located in Rotterdam.
Immersion cooling is receiving a lot of attention for its more sustainable approach to data center cooling. In the past few weeks alone, SK Lubricants of Korea took a $25 million stake in US immersion cooling provider GRC and Cryptomining data center firm Standard Power announced that it is using LiquidStack's two-phase immersion cooling system in its Ohio facility.