BT has kicked off trials of its Cloud-RAN (C-RAN) technology in Leeds, UK.
The telco claims that the trials will serve as proof for the concept of future developments.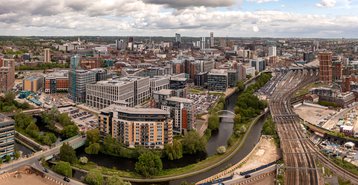 C-RAN uses cloud computing to support 5G connectivity, with BT deploying several units across key locations in Leeds city center as part of the project.
These units can be installed as individual street works or fitted in existing street furniture, such as lampposts or CCTV, to deliver a 5G signal, said the operator.
This pilot scheme has been led by BT Wholesale and is using the networks of operators EE and Three.
"The introduction of this new technology highlights BT's commitment to delivering innovative solutions that benefit residents, businesses, and visitors, whilst also supporting economic growth across Leeds and the wider UK," said Alex Tempest, managing director, BT Wholesale.
"This trial represents another step in transforming connectivity for the future and will help us better understand how 5G can best be delivered to meet the demands of the country."
Australian telco Telstra recently conducted its own C-RAN trials, and was successful in carrying out a 5G data call using Ericsson's cloud RAN architecture over its commercial network.