BT has warned that UK Communication Services Provider (CSPs) could be adversely affected if a major cell tower acquisition is allowed to go through.
The company submitted a response to an inquiry by the Competition and Markets Authority (CMA) into the potential impact of Cellnex buying CK Hutchison's UK tower portfolio.
In November last year, CK Hutchison, owner of European telco Three, agreed to sell its mobile towers in six countries – currently around 24,600 sites, rising to 30,000 included towers currently or to be developed – to Cellnex for €10 billion ($11.7bn).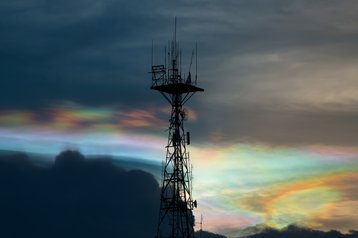 The deal has closed in four markets – despite competition fears in Italy requiring Cellnex to make some concessions.
The UK telco said the potential deal raises "serious competition concerns" that will adversely affect access to wireless telecommunications sites both to BT and other UK CSPs and create a "substantial lessening of competition" in the industry.
Amongst other concerns, BT said the move would remove any "realistic scope" for smaller competitors to achieve greater scale in the short- to medium-term; "inevitably" lead to higher prices; and "adversely impact" BT's ability to roll out 5G.
"BT believes that the Merger will therefore result in a significant strengthening of Cellnex's commercial position as a supplier of wireless sites and associated services to BT," the company said. "In practical terms, BT is concerned that this will result in significant increases to the prices charged by Cellnex to BT."
The telco also said that due to its strong market position and bargaining position, Cellnex is able to provide "a lower level of service", and is concerned that with a stronger market position and bargaining power, this would be "entrenched and potentially extended."
Some of the towers due to be sold are part of a BT joint venture known as MBNL. Cellnex and CK Hutchison have said the JV will be unaffected, but BT warns the merger would impact its ability to use those towers to roll out 5G.
In July the CMA decided to open an investigation after its initial inquiry found that it "may be the case that this merger may be expected to result in a substantial lessening of competition."
The CMA's final decision is expected in January 2022.