BT Group has named Allison Kirkby as its new chief executive.
Kirkby will join BT from Swedish telco Telia Company, where she has been president and CEO since early 2020. She will replace Philip Jansen, who announced he would depart the company within the next year, earlier this month.
She has previously held senior roles at Tele2 and Virgin Media.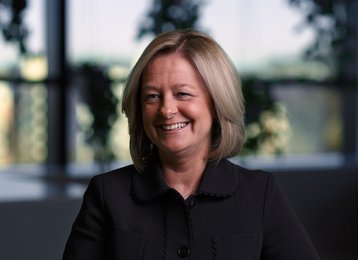 Kirkby is set to take over from Jansen by the end of January 2024 at the latest, confirmed BT, where she has been a non-executive director since 2019. She is also a non-executive director at Brookfield Asset Management.
"I'm incredibly honored to have been appointed as the next chief executive of BT Group. BT is such an important company for the UK, and our many customers both in the UK and internationally and is uniquely placed to help everyone benefit from the rapid advances in digitalization," said Kirkby.
"Our products and services have never been more important to how our customers live and work, and thanks to the significant investment BT is putting into digital infrastructure and in the modernization of its services, I see us playing an even more important role going forward."
Her appointment at BT will have her oversee a cost-cutting strategy, with the telco recently announcing plans to cut 55,000 jobs by the end of the decade.
Jansen will support Kirkby with the handover until the end of March next year, after which he intends to retire from executive life.
Kirkby will earn a yearly salary of £1.1 million ($1.4 million), which could quadruple if bonus targets are met.
More in Workforce & Skills