BT has announced that its chief executive Philip Jansen is set to depart the UK telco in the next 12 months.
In a statement, the company revealed that Jansen informed the Board of his decision to leave at an "appropriate moment" during this period.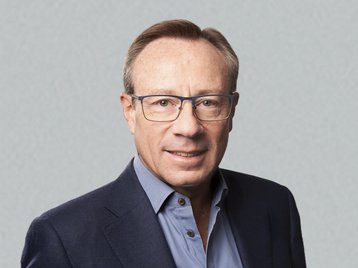 This announcement follows reports in March that BT was eyeing up potential successors to Jansen.
BT stated that it has already started searching for Jansen's long-term successor, with its Nominations Committee of the Board conducting a formal succession process. BT Group chairman Adam Crozier noted that the company has been well prepared for this announcement.
Jansen has been chief executive at BT since February 2019, when he replaced Gavin Patterson. Prior to joining BT, Jansen was CEO at Worldpay for five years.
"We've made a lot of progress over the last four and half years and I'm proud of what we've achieved to date. We're investing heavily in both BT's and the UK's future," said Jansen.
"We're building like fury, have now passed over 11 million homes with fiber, have got a 5G service to 68 percent of the country, and our customer service is much improved. This is creating a much stronger BT Group which is starting to drive growth for both investors and the UK. But there's a lot more to do and I am fully committed to driving the business forward until I hand over to my successor."
In recent months BT has been linked with a potential takeover from Deutsche Telekom, which is already a shareholder in the business with a 12 percent stake.
Jansen's tenure at the company hasn't always been smooth. Last year BT and Openreach workers voted to go on strike for the first time since the company was privatized in the 1980s. The protracted negotiations saw the CEO labeled 'food bank Phil' by some picketers amid his own substantial payrise and reports that a food bank had been set up in a BT call center for the company's own staff. BT described it as a "community pantry" for staff.
After the Communication Workers Union (CWU) and BT reached a settlement over pay, the company recently revealed plans to cut up to 55,000 jobs by the end of the decade, with many anticipated to be lost to AI.