BT Group has moved to merge its global and enterprise business units, as the telco continues its efforts to cut costs.
The move will see the divisions merge to create a single B2B unit called BT Business, and may raise questions about jobs being cut by the company.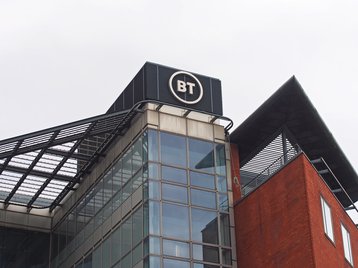 BT expects this new combined unit to deliver annualized cost savings of at least £100 million ($120m) by the end of FY25.
BT Business will be led by Bas Burger, who is the current CEO of BT's Global unit.
According to BT, the move also simplifies its operations by creating three customer-facing units, which will support UK consumers, business and public sector customers, and broadband network division Openreach.
"By combining the two units, BT Business will bring the Group's combined assets, products, capabilities, and brand to the service of all of our 1.2m business customers who will benefit from faster innovation and delivery," claims BT Group chief executive Philip Jansen.
BT revealed in early November that it has increased its cost-saving target by £500 million ($609m) to £3 billion ($3.66bn) by the end of 2025.
Jansen previously suggested that jobs could be lost as part of the cost-cutting measures, with talks of cuts likely to grow following the creation of BT Business.
It's been a tricky year for the company, which has faced several strikes from its workforce over pay disputes. Only last month did BT reach an agreement over the dispute that has rocked the telco since the summer.
The deal with the Communication Workers Union (CWU) was agreed upon, with BT offering an additional £1,500 ($1,800) 'Cost of Living' pay rise.