The Belau Submarine Cable Corporation and NEC Corp have finished installing a submarine cable linking the Republic of Palau with the existing SEA-US cable system.
In addition to the Pacific Ocean island country, SEA-US links Philippines and Indonesia to Guam, Hawaii and the west coast of the United States.
No more buffering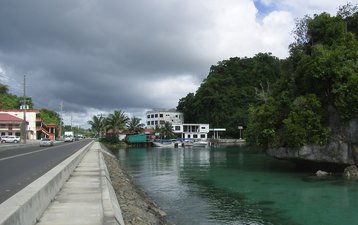 "NEC is honored to have been selected as a partner for this significant project for the Republic of Palau and it is with deep pride that we hand over the keys to launch the new submarine cable link to the BSCC and the people of Palau," said Toru Kawauchi, GM of NEC's Submarine Network Division.
"Yesterday, this island nation was still dependent on satellite communications, but from today, this new cable will bring information at the speed of light, improving the quality of life for those living in and traveling to Palau."
At an opening ceremony held at the National Museum in Koror, Palau, the state leader of the 21,000-person strong island community that operates in free association with the United States, President E. Tommy Remengesau, Jr., welcomed the cable project.
"This marks the completion of critical national infrastructure, that has already made its presence felt in improved services, and will continue to support the sustainable development of Palau long into the future as technologies evolve," he said.
BSCC board chairman, George Rechucher, added: "BSCC is proud to have partnered with NEC to deliver a world class international submarine network on time and under budget."
The submarine cable lands in a recently-installed Flexenclosure eCentre, and, once live, will replace the satellite Internet connection for 250 islands.