An IT systems outage broke British Airways' flight planning system, impacting long-haul flights around the world.
The flights were grounded overnight on the 19th and in the early hours of the 20th, but the IT issue is now resolved.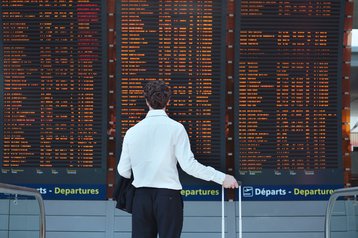 BA said in a statement: "Our flights due to depart the USA tonight are currently delayed due to a technical issue with our third-party flight planning supplier, which we are urgently investigating." The outage did not just impact US flights.
Short-haul flights were not impacted, a change from February when only those flights were grounded in a lengthy and disruptive outage.
BA has a long history of outages that have impacted passengers.
In 2017, more than 75,000 passengers were impacted by a British Airways IT issue - that time, one of the company's data centers suffered an outage, and services failed to shift to the backup facility. BA took the data center's operator CBRE to court over £58m in losses, but the two groups ultimately settled out of court, with no admission to liability.
Months later, another BA IT failure caused major flight delays.
In 2019, at least 15,000 passengers across 84 flights had their journeys canceled due to a BA outage.
But, with air travel relying on a vast network of interconnected services, systems and technologies, BA is far from the only airline to have suffered outages.
2017 also saw United Airlines ground all domestic flights, and Delta ground 451 flights due to a "major system-wide network outage." A few months later, a fifteen minute software systems outage with online booking platform Amadeus Altea caused four hours of problems for multiple airlines. The year before, a Verizon data center failure caused JetBlue air travel delays.
More recently, 780 flights were delayed in 2019 when critical flight data provider AeroData suffered a systems outage.