Boston-area low-power TV station WWOO-LD has become the first broadcaster in the US to launch live tests of 5G broadcast technology.
WWOO-LD said it was able to successfully trial a proof of concept for 5G broadcasts on September 13 with a 1080p programming stream of content from France 24 and tests of emergency alert services.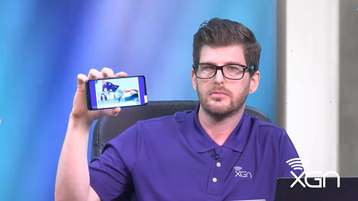 The broadcast was carried out three months after WWOO-LD filed for an experimental license with the Federal Communications Commission (FCC) to test a 5G broadcast system and received approval in July from the FCC.
It was granted an experimental special temporary authority (STA) to a broadcast station to test 5G broadcasting by the FCC.
The company that received the STA is Milachi Media, which is the licensee of a low-power television station WWOO-LD, in Westmoreland, New Hampshire.
As part of the test, the station has partnered with Xgen Networks LLC, Qualcomm, and others to provide traditional TV programming using 5G Broadcast.
"In my career, I've seen broadcast technology go from film to 5G and we think that this small step could be the start of something big," said Bill Christian, owner of the low power station WWOO-LD.
"In addition to 5G broadcast, [it is] opening doors to new business models, more flexible capacity, and expanded customer reach for broadcasters," he added. "It also brings many benefits for consumers. For instance, 5G broadcast gives us smartphone users access to linear TV on the go. So users can watch content like sports game broadcasts in real-time. Another good example is reliable access to public safety information and timely warning in case of emergencies."
5G broadcasting is expected to ease congestion of wireless networks during live events when users are trying to watch the game on their phones. It could also be used for public safety broadcasts.
Xgen Networks delivered a 5G broadcast signal carrying a live HD feed of the France 24 news channel via an antenna to a set-top receiver (STR) and a TV, and to a Qualcomm-powered smartphone.