The world's largest asset manager is moving to Microsoft's cloud.
BlackRock plans to host its investment and risk management system on Azure, with 'Aladdin' used by wealth managers such as UBS, Morgan Stanley, and HSBC, as well as BlackRock itself.
The company manages roughly $7.43 trillion in assets, while Aladdin manages over $18tn - around six percent of global assets.
A major cloud win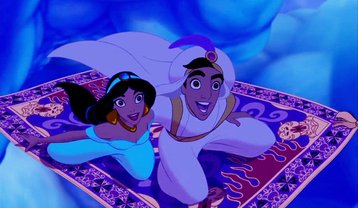 "As both a user and a provider of Aladdin, this decision reflects BlackRock's ongoing commitment to continuous innovation and scalable operating solutions," Rob Goldstein, COO of BlackRock, said.
"Aladdin infrastructure deployed on Microsoft Azure's cloud platform will provide BlackRock with enhanced capabilities to deliver the best outcomes for our Aladdin clients."
The company previously operated Aladdin from its own infrastructure, spending $80 million on a New York data center in 2014.
"By bringing Aladdin to the cloud, Microsoft will support BlackRock in further enhancing its client experience while also enabling continuous innovation in the financial services industry," Judson Althoff, executive vice president of Microsoft's Worldwide Commercial Business, said.
"Together, we will empower an ecosystem of financial services customers running their most critical workloads in the cloud."