Bit Origin Limited is to develop a cryptomine data center in Cheyenne, Wyoming.
The company announced this week it has entered into a set of definitive agreements to invest $3 million in a private cryptocurrency mining fund, which in turn will invest in a mining site with capacity up to 75MW in Cheyenne.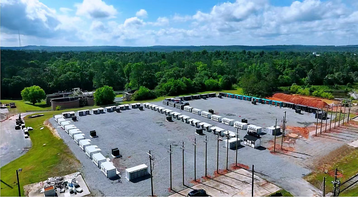 The cryptomine, reportedly on a site adjacent to a Microsoft data center and a Walmart distribution center, will be designed and constructed in partnership with Bit Origin. Both those facilities are located outside the city to the west, on Logistics Drive.
Construction will commence in July 2022, and the project's first phase is expected to launch with a capacity of 45MW by the end of September 2022, and reach full capacity by the end of the year.
Lucas Wang, chairman and CEO of Bit Origin, said: "We are very excited about the opportunity to participate in the fund to develop one of the largest cryptocurrency mining sites in the state of Wyoming. The project marks the first-ever self-built mining site Bit Origin participates in the US, which will feature our operational know-how, and experience of cryptocurrency mining for over eight years."
"This is a significant testimonial of our commitment to building and operating an industrial-scale mining infrastructure to achieve a high-standard mining operation, provide the best hosting service to our clients, and benefit the local community as our long-term goal. This move is one of the most significant achievements in Bit Origin's growth to date and we look forward to further expanding our footprints worldwide," he added
The deal sees Bit Origin invest $3,000,000 in cash in the fund in exchange for 8.8235 percent sharing percentages. The mining site is expected to host up to 20,000 miners upon completion, around half of which will be owned by Bit Origin.
Bit Origin Limited, formerly known as China Xiangtai Food Co., Ltd., originally operated as a food company, buying, slaughtering, and delivering pork to local distributors in China. It began pivoting to blockchain and cryptocurrency in 2021, and currently operates one cryptomine in Macon, Georgia. The first 6.1MW phase went live in May 2022. It is also leasing 3MW from Your Choice 4 CA, Inc. in Marion, Indiana.
More in Construction & Site Selection