US President Joe Biden has signed an executive order to establish a steering council to implement the $52.7 billion CHIPS Act.
The Department of Commerce has also launched chips.gov, for stakeholders and interested parties seeking $50bn in manufacturing and research and development funds.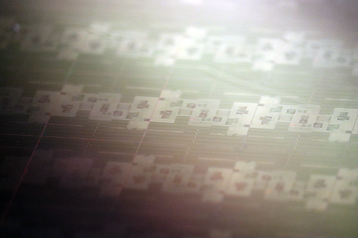 "To coordinate effective implementation of the CHIPS Act across the Administration, the Executive Order establishes an interagency CHIPS Implementation Steering Council," Biden's executive order states.
"The Steering Council will be co-chaired by National Economic Director Brian Deese, National Security Advisor Jake Sullivan, and the Acting Director of the Office of Science and Technology Policy, Alondra Nelson."
The CHIPS and Science Act was passed earlier this month, pumping tens of billions into boosting US semiconductor manufacturing after years of decline.
"The Commerce Department has been preparing for months for the passage of the CHIPS and Science Act, and we are excited to get to work implementing this historic set of investments in America's innovation, R&D and semiconductor manufacturing," Commerce Secretary Gina M. Raimondo said.
"We are committed to a process that is transparent and fair, and CHIPS.gov will be an essential channel through which we communicate with the public about CHIPS program initiatives. We will move as swiftly as possible to deploy these funds, while also ensuring the time needed to perform due diligence. This program is intended to be an investment in America's long-term economic and national security, and we will take the necessary steps to ensure its success."