Polish company Beyond.pl will become the first data center operator to offer cloud services based on Microsoft Azure Stack in Central and Eastern Europe.
Customers at the Data Center 2 in Poznań will be able to enjoy the same services that are offered as part of the Azure public cloud, delivered from a local facility and fully compliant with European data residency rules.
Microsoft itself currently operates 36 public cloud regions, but none of them are located in Eastern Europe.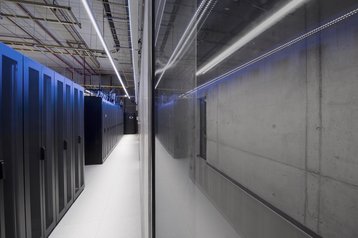 Breaking new ground

Beyond.pl was established in 2005 as one of the first carrier-neutral data center operators in Poland, and opened its first facility in 2007. The company runs two data centers in Poznań, totaling 12,800 square meters and offering colocation, private, public and hybrid cloud services.
Microsoft launched the Azure Stack last year, as an extension of Microsoft Azure that can be deployed in any data center.
It's a pre-integrated hardware platform, combining cloud software from Microsoft with certified IT components supplied by partners like Dell, EMC, HPE, Lenovo, Cisco and Huawei.
The Azure Stack relies on the same APIs, tools and processes that power Microsoft's public cloud business, simplifying creation of hybrid cloud architectures and ensuring consistency across on-premises, colocation and cloud environments.
"Cooperation with Beyond.pl has given Microsoft Azure a Polish passport. Our customers now have the guarantee that their relevant key data will be processed locally in a Polish data center," said Paweł Jakubik, cloud-based digital transformation Lead for Microsoft Poland.
"At the same time, they will be able to use the full computing power and the global Microsoft Azure pack. This marks an important step towards even wider access to the Azure cloud by local businesses, and a promise of further solutions to meet demands of polish customers."
Beyond.pl will start offering Azure Stack services in the second quarter of the year.
In 2017, the company produced one of the best data center adverts we have ever seen.