Bahrain technology firm Beyon Group plans to invest $250 million into two subsea cables and a new data center.
The company this week announced its telco unit Batelco has joined the SEA-ME-WE 6 (Southeast Asia – Middle East – Western Europe) consortium. Batelco will also invest to build a new regional subsea cable, the Al Khaleej cable, which the company will fully own.
The group also announced Data Oasis, a new technology hub that will include a newly-built data center.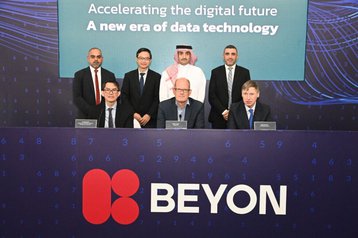 The new data center is to be built on a 140,000 sqm (1.5 million sq ft) site located in the south of Bahrain. Precise location and specifications weren't shared.
The new facility will incorporate the SEA-ME-WE 6 and the Al Khaleej cables and be powered by a Beyon-owned solar park.
As well as a data center and cable landing station (CLS) in Hamala, Batelco currently operates a Tier III certified facility in Hamala to the west of the country. The site offers 2.7MW and capacity for 250 racks across a 12,330 sqm (132,700 sq ft) site that launched in 2021.
It also has a Tier III certified facility on the east side of the country at Ras Abu Jarjur, as well as an earth station.
New subsea cables to Bahrain
SEA-ME-WE 6 is set to run from Singapore to Marseille, France, with more than 10 stops across nine countries en route.
First announced last year, the 19,200k system is set to offer 126Tbps across 10 fiber pairs with a go-live date in 2025. It is being developed by SubCom.
The SMW6 consortium includes Dhiraagu in the Maldives, the Bangladesh Submarine Cable Company, Bharti Airtel in India, China Unicom, Djibouti Telecom, Mobily in Saudi Arabia, Orange in France, Singtel, Sri Lanka Telecom, Telecom Egypt, TM in Malaysia, Telin in Indonesia. and Trans World Associates in Pakistan.
The Bahrain branch of the SEA-ME-WE 6 and Al Khaleej Cable are expected to be completed by Q2 2026.
The Al Khaleej Subsea Cable is set to extend from Bahrain to other regional countries including Oman, UAE, and Qatar. Cable capacity was not shared.
Beyon CEO Mikkel Vinter said: "Beyon is delighted to join hands with other leading international communication companies and join the SEA-ME-WE 6 cable consortium which will support and strengthen connectivity in the region."
He added: "We are also pleased to reaffirm our commitment to building state-of-the-art facilities that help to attract global tech companies plus leading local and regional companies, by building Beyon's new data center, which will be the biggest in Bahrain."
SEA-ME-WE 6 management committee chairperson Yue Meng Fai said: "We are very happy to welcome Batelco to the consortium, which will directly connect Bahrain to the cable and enhance the overall coverage of the SEA-ME-WE 6."
Currently, the Falcon and Fiber Optic Gulf (FOG) cables land in Bahrain at the capital city Manama at Batelco's landing station, with the Pearls branch of the 2Africa cable set to land in the country later this year.
The 2.65 Tbps Falcon, launched in 2006 by FLAG Telecom/Reliance Communications (now Global Cloud eXchange), runs from India across to Egypt.
The FOG cable was launched in 1998, running between Bahrain, Kuwait, Qatar, and the UAE. The FOG consortium comprised the Kuwait Ministry of Communications, Batelco, Ooredoo, and Etisalat.
Launched last year to hold Batelco, Beyon's other investments include telcos Sure, Umniah, Go, and Dhiraagu, as well as payment apps, ICT services, cybersecurity, and digital ID units.
More in Construction & Site Selection