Barclays has selected HPE GreenLake to deliver its global private cloud platform.
HPE this week said the bank has signed a strategic cloud partnership, in which GreenLake will be "integral" to Barclays' hybrid multi-cloud strategy.
Barclays' global private cloud platform will host thousands of apps and over 100,000 workloads that will include virtual desktop infrastructure (VDI), SQL databases, Windows server, and Linux. The bank will only pay for the resources they consume, with the option to reserve workloads and run them on-demand.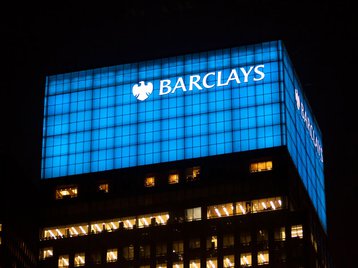 "Today our customers expect an intelligent, contextual, and personalized digital experience with seamless performance. With HPE GreenLake we're building a cloud platform that will enable the agility and operational performance needed to achieve this ambition while providing a modern economic model for private cloud," said Craig Bright, group CIO at Barclays.
"Banking systems are critical national infrastructure. Resilience, sustainability and security of the underlying technology platform are the non-negotiable fundamentals that enable the provision of personalized digital experiences," said Marc Waters, SVP and MD for UK, Ireland, Middle East & South Africa, HPE. "Given Barclays' prominence as a UK headquartered global financial services leader, we are immensely proud to be chosen to provide their private cloud."
The migration from the legacy infrastructure to the private cloud is being performed by HPE Pointnext Services. The Reg notes, however, Barclays has changed its tune from 2018, when it talked of being 24 months into a project to shut its own data center and move 'all-in' to AWS.
This week also saw the UK's Nationwide building society move its website to Microsoft Azure. Nationwide is also a large AWS customer.
Irish bank AIB has also signed a €65m three-year agreement with IBM to help with its digital transformation & hybrid cloud plans; as part of the deal IBM will provide the bank with a new z15 mainframe.
Want to learn more? Register for our DCD>Inside Financial Services broadcast series: