The Bank of England said that regulators will need to ensure that the financial sector does not become overly reliant on just a small number of cloud companies.
The "secretive" companies and contracts could become a threat to financial stability, the UK's central bank said.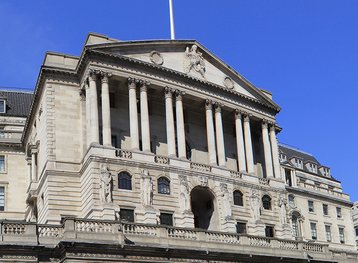 "That concentrated power on terms can manifest itself in the form of secrecy, opacity, not providing customers with the sort of information they need to monitor the risk in the service," BoE Governor Andrew Bailey told a news conference.
"We have seen some of that going on."
He added: "In terms of the standards of resilience and the testing of those standards of resilience, frankly we will have to roll some of that back, that secrecy that goes with it. It's not consistent with our objectives."
Like much of the enterprise world, banks have shifted a lot of their workloads to the cloud, although many of those partnerships are indeed shrouded in secrecy.
Last year, Deutsche Bank AG said that it would move the 'heart' of its IT systems to Google Cloud, but beyond that it is not clear how many banks and financial services companies are deeply reliant on Amazon Web Services, Microsoft Azure, and Google Cloud.
Other regulators are also concerned about the concentration of the financial sector in just a few cloud companies' hands.
In 2019, the US Federal Reserve conducted a formal examination of an AWS data center in Virginia.
The examiners were concerned that an outage or security vulnerability would take out Goldman Sachs, Capital One, Nasdaq, and payments company Stripe, among others.