Microsoft has blamed networking issues at its Azure West Europe region on severe weather conditions.
A rare summer storm in the Netherlands led to a fiber connection between two Microsoft data centers being cut, impacting services at both facilities on July 5.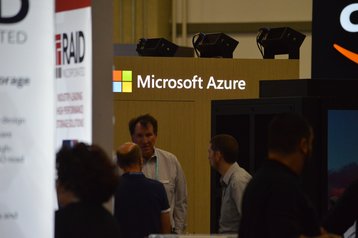 In a post-mortem, Microsoft said that it operates four independent fiber paths between the two facilities, and only one of the connections was cut. That caused congestive packet loss when traffic on the remaining links exceeded their capacity.
"These links were already running at higher utilization than our design target, and there was a capacity augment project in progress to address this," the company said. "Due to a previous incident related to this capacity augment on 16 June 2023, the augment work was proceeding with extreme caution and was still in progress when the fiber cut occurred."
The congestion led to intermittent packet drops occurred. This primarily impacted network traffic between Availability Zones within the West Europe region, hampering Azure services that rely on internal communications with other services within the region.
Microsoft said that the cut impacted Azure App Services, Azure Application Insights, Azure Data Explorer, Azure Database for MySQL, Azure Databricks, Azure Digital Twins, Azure HDInsight, Azure Kubernetes Service, Azure Log Analytics, Azure Monitor, Azure NetApp Files, Azure Resource Graph, Azure Site Recovery, Azure Service Bus, Azure SQL DB, Azure Storage, and Azure Virtual Machines – as well as subsets of Microsoft 365, Microsoft Power Platform, and Microsoft Sentinel services.
Storm Poly, which killed one and caused as much as €100 million ($109m) in damage in the Netherlands, also meant that repair efforts took longer than expected due to hazardous working conditions. While the cut occurred at around 07:22 UTC, full restoration was confirmed by 20:50 UTC.
Microsoft said that it brought additional capacity online on the impacted network path within 24 hours, and this month plans to have further capacity in the region installed.
The storm - which also led to death and damage in Germany - was the "first very severe summer storm ever measured" in the Netherlands, Dutch weather service Weerplaza said.
Anthropogenic climate change has increased the likelihood and the severity of extreme weather events across the world, putting people and infrastructure at heightened risk.