Axiata Group has completed the transfer of a final portion of towers from PLDT's subsidiaries to its unit in the Philippines.
In doing so, the Malaysian-based company has closed a deal to acquire and lease back 2,710 sites.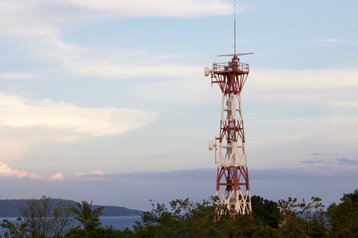 The company confirmed that the transfer of 85 sites from Smart Communications and Digital Mobile Philippines was the final one of six under a deal it signed with PLDT last year.
Edotco, which is Axiata's tower unit, is one of the biggest TowerCos in the world, with more than 58,000 telecom towers.
"The sixth closing constitutes final transfer of sites under the proposed acquisition of PLDT tower assets of which cumulatively with earlier transfers totaling 2,710 sites," said Axiata in a statement on September 8.
The towers covered in the deal are situated mostly in Luzon, Visayas, and Mindanao.
It's far from the first tower deal completed by PLDT, with the company agreeing to sell around 6,000 towers – half its total portfolio – for more than $950 million to Edotco and EdgePoint Infrastructure last year.
In March, PLDT struck another deal to sell just over 1,000 telecommunication towers as part of a sale and leaseback deal with Frontier Tower Associates Philippines, scooping $220m in the process.
The operator had also considered a sale of its data center unit, but has since cooled on this idea.