Amazon Web Services (AWS) has announced the availability of its AWS Telco Network Builder, a fully managed service that enables customers to deploy, run, and scale telco networks on AWS.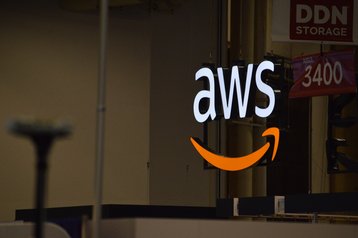 AWS claims that its new service is easier and quicker for communications service providers (CSPs) to build and scale operations in the cloud.
The service is already available in selected areas including; N. Virginia, Oregon, Sydney, Frankfurt, and Paris, with further availability across AWS Regions to come.
"The telecom industry is undergoing a transformation as CSPs navigate building their telco networks in the cloud," said Jan Hofmeyr, vice president of Amazon Elastic Compute Cloud (Amazon EC2).
"AWS Telco Network Builder removes the burden of translating a customer's desired telco network into a cloud architecture, empowering them to easily modernize and quickly scale to meet demand while freeing time and capital to build new offerings, expand coverage, and refocus on invention."
The company said that its 'Telco Network Builder' will allow CSPs to use 'familiar telecom industry-standard language' to describe the details of their network - such as connection points, networking requirements, compute needs, and geographical distribution - in a template uploaded to the service.
According to the company, the network builder 'translates the template into a cloud-based architecture and provisions the necessary AWS infrastructure, shortening the deployment of an operational, cloud-configured telco network from days to hours'.
The network builder can automatically adjust compute and storage resources as customers update their networks, while the service provides a centralized dashboard that can monitor and manage the network running on AWS infrastructure - whether on-premises or in AWS Regions.
There is no fee or upfront commitment needed to use the service, as customers will only pay for the AWS services used to manage their network.
A number of companies have already signed up for AWS' new service, including Amdocs, Cloudify, Infosys, O2 Telefónica, and Mavenir Telecom, with Telefónica stating it will use the service to leverage automation to deliver new 5G network services quicker and more efficiently.
Busy week for AWS... launches Integrated Private Wireless program with telcos
AWS has also teamed up with a number of the world's biggest telcos to launch the 'Integrated Private Wireless on AWS' program.
This program will combine AWS's infrastructure services with 5G/4G LTE networks from a number of telco providers including Deutsche Telekom, KDDI, Orange, T-Mobile, and Telefonica Tech to provide enterprises with easy and fast ways to discover and deploy private wireless offerings.
AWS says its Integrated Private Wireless program covers its services across AWS Regions, Local Zones, Outposts, and Snow family, while it will also leverage its base of more than 100,000 partners from over 150 countries, offering additional validated solutions that run on AWS.
Customers can navigate private wireless offerings from participating telcos, browsing by industry or use case. By using the portal, AWS customers can contact the telco of choice, which will design, deliver, operate, and support the private wireless solution.
Private wireless is seen as the answer by many to harness the potential of AI, ML, data analytics, and the Internet of Things (IoT) to enhance quality and service, drive efficiencies, lower supply chain risk, and enhance customer satisfaction.
The service is seemingly separate from its Private 5G offering (which currently only offers 4G/LTE)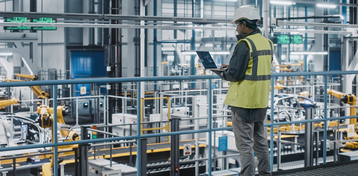 AWS partners with T-Mobile on 5G Advanced network solutions
AWS has partnered with US carrier T-Mobile to provide customizable 5G Edge computing offerings for the telco.
In doing so, T-Mobile has become the first US operator to work with AWS to provide such a service, with the duo working together to pair T-Mobile's 5G Advanced Network Solutions portfolio with AWS cloud-based services and scalable, pre-integrated applications.
The operator said that the collaboration will help to speed up adoption and reduce costs, while the service will be available to organizations of all sizes.
"Businesses need a combination of connectivity and compute that fits into their current infrastructure," said Callie Field, President, T-Mobile Business Group. "With our flexible 5G network deployment options and AWS's cloud compute capabilities, we can quickly provide customers a right-sized solution to make their applications – new and existing – perform like never before."
T-Mobile will also work with AWS on customizable, use case-specific offerings as part of the new Integrated Private Wireless on AWS program. According to T-Mobile, such offerings will enable businesses to get the specific performance and applications they need for their unique use cases.