AWS has partnered with Verizon to expand its Wavelength Zones into Chicago, Houston, and Phoenix.
Wavelength embeds AWS compute and storage services at the Edge of communications service providers' 5G networks and provides access to cloud services running in a nearby AWS Region. The company says Wavelength minimizes latency and network hops required to connect from a 5G device to an application hosted on AWS because application traffic can reach servers without leaving the mobile providers' network.
In the US, Wavelength infrastructure sits on Verizon's 5G network, hosting applications at the telco's data centers in those cities.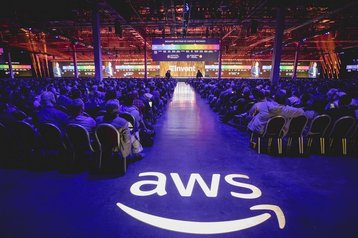 "Companies in every industry are finding exciting ways to bring 5G and 5G Edge to life - leveraging the full capabilities of 5G from throughput and low latency to strong reliability," said Sampath Sowmyanarayan, chief revenue officer of Verizon Business. "By unlocking the full power of 5G with Edge cloud computing, developers can rapidly innovate and build apps and services that take advantage of 5G to improve performance, and create new revenue streams."
"AWS Wavelength brings AWS services to the edge of 5G networks in any region so that customers like Morehouse and Aetho can build ultra-low-latency applications and transform consumers' experiences," said George Elissaios, general manager of AWS Wavelength and Director of Product Management, AWS. "AWS is excited to continue our collaboration with Verizon so that even more developers across the US can bring powerful cloud-based applications to the Edge with extreme low latency and high performance."
AWS first announced it was partnering with Verizon in December 2019, when a pilot project was launched in Chicago. Wavelength Zones are now available through Verizon in 13 US cities; Atlanta, Boston, Dallas, Denver, Las Vegas, Miami, New York City, San Francisco, Seattle, and Washington DC.
In June AWS partnered with Vodafone to launch the service in London, UK. The service is also available in Tokyo and Osaka, Japan, through KDDI; and Daejeon, South Korea, through SK Telecom.
As well as 5G Edge locations, AWS has launched a number of what it calls 'Local Zones' across the US, often in the same cities as its Wavelength locations. Local Zones act as Edge locations to host applications that require single-digit millisecond latency to end-users or on-premises installations; the company offers select services (compute, storage, database, etc.) close to population centers for latency-sensitive applications, usually where it doesn't have an existing data center footprint.
First announced in 2019, Local Zones are now generally available in Denver, Boston, Dallas, Denver, Houston, Los Angeles, Miami, and Philadelphia. The company has launched five zones this year, with nine more due to launch in 2021. The company hasn't said what facilities its Local Zone infrastructure sits within.