AWS has announced a slew of new products at the company's Santa Clara Summit yesterday.
Among the new products is the tech giants S3 Glacier Deep Archive, a slow, cold storage option. There is also M5ad and R5ad instances as well as the new AWS Deep Learning Containers available.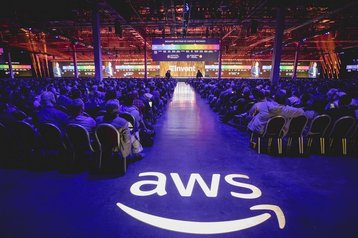 Slow, like a glacier, get it?
Companies in financial services, healthcare, and other sectors are often required to retain data for long periods of time. It is also common for media companies to hold onto backup copies of their intellectual property. These datasets are often very large, consisting of multiple petabytes, and yet typically only a small percentage of this data is ever accessed - once or twice a year at most.
Companies like AWS offer a slow storage option - like Glacier - for these organizations that need large amounts of storage with low accessibility.
The slow storage option is designed for 99.999999999% (eleven nines) durability, and data can be retrieved within 12 hours or less. S3 Glacier Deep Archive also offers a bulk retrieval option that lets customers retrieve petabytes of data within 48 hours.
All objects stored in S3 Glacier Deep Archive are replicated and stored across at least three geographically-dispersed availability zones,
"We have customers who have exabytes of storage locked away on tape, who are stuck managing tape infrastructure for the rare event of data retrieval. It's hard to do and that data is not close to the rest of their data if they want to do analytics and machine learning on it," Mai-Lan Tomsen Bukovec, VP of Amazon S3, said.
The company also released M5ad and R5ad instances, both powered by custom AMD Epyc 7000 series processors and built on the AWS nitro system. These are priced 10 percent lower than comparable EC2 M5 and R5 instances.
AWS also released its Deep Learning Containers which offer deep learning training or inferencing using TensorFlow or Apache MXNet.