Google has announced a new product called Nearline Storage – a cloud-based 'cold' storage platform that promises near-instant availability at rock-bottom prices.
Nearline is intended for data that will be accessed infrequently and the price reflects this: the service will cost just $0.01 per GB per month.
Google's latest cloud offering is expected to compete against Amazon Glacier – a similarly priced service launched in 2012, albeit with one major difference - AWS customers have to wait for several hours to retrieve their data.
The tape killer
Cold storage is particularly suitable for information like digital media archives, financial and healthcare records, long-term database backups, and data that must be retained for regulatory compliance.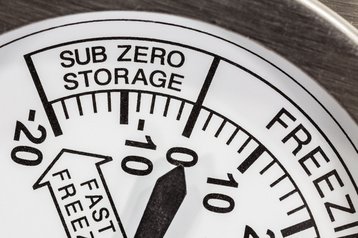 Traditionally, if an organization wants to keep its cold data close it has to pay upfront for tape-based archiving solutions, while guessing what its future capacity requirements might be. In contrast, cloud storage services like Nearline or Glacier are available cheaply, on a pay-as-you-go basis and scale easily.
Users also have to pay for retrieving their information, making such services unsuitable for more mainstream applications. With Amazon's faster access is available - for a higher price. 
With Nearline, data retrieval incurs an additional charge of $0.01 per GB. Normal egress charges and data transfer charges also apply. However, response times as low as three seconds are provided at no additional fee. In terms of throughput, customers get 4MB/s for every TB they have stored on the platform.
Nearline shares APIs with other Google Cloud Storage services, so Google enthusiasts can easily use the copmany's Standard Storage ($0.026 per GB) for 'hot' frequently accessed data, Durable Reduced Availability Storage ($0.02 per GB) for less critical workloads – for example backup - and Nearline for long-term archiving.
Google says its cold storage platform has been built with "redundant storage" at multiple physical locations – but has offered no technical details as to how it manages to keep its prices so low. Amazon has never revealed the inner workings of Glacier either, prompting speculation at various points that it was based on tape, custom-built hard drives, or even multi-layer Blu-ray disks.
For the launch of Nearline, Google has partnered with NetApp, Symantec, Iron Mountain and Geminaire – all of whom are set to offer products that integrate with the new platform.
"With Google Cloud Storage Nearline, you can now benefit from a very low-cost, highly-durable storage that can be used to store limitless amounts of data and have access to that data at any time," said Avtandil Garakanidze, product manager at Google.
"Our primary focus is to help you bring new use cases to life, and this is why we've worked with some of the leading backup and storage providers and are focused on growing this ecosystem."
It is important to note that the project is still in the Beta stage, so it is not covered by any SLA or deprecation policy.