Amazon Web Services will launch an edge location in Bogotá, Colombia by the end of 2019 - its sixth in Latin America, but first outside of Brazil.
These CloudFront Edge Points of Presence are found in existing third party colocation data centers. The cloud provider also operates three data centers in São Paulo, Brazil.
As Colombia has a greater number of submarine cables to the US than Brazil, it is actually closer - in latency terms - to Amazon's US East regions than to São Paulo.
Colo-mbia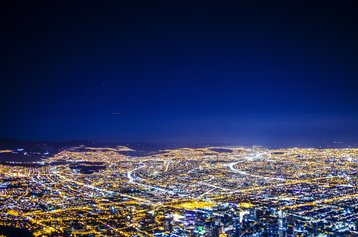 AWS edge locations cache data in the AWS CloudFront Content Distribution Network (CDN), reducing latency for some AWS services such as AWS Web Application Firewall and AWS hosted resources.
At the Amazon AWS Public Sector Summit at the Agorá convention center, the company's public sector regional director for Canada, Latin America & The Caribbean, Jeffrey Kratz, revealed the edge location in a staged conversation with Colombian President Ivan Duque.
Kratz also said that the company would partner with Colombia's public technical education institute SENA to train 2,000 students in cloud computing services.
The move comes as AWS eyes expansion in Latin America - notably in Chile, where it is wooing government officials as it pitches a virtual observatory in the cloud.
With the nation home to some 70 percent of global astronomy investment, AWS hopes to build local data centers that will store the enormous amount of data the telescopes produce. The company is also thought to be interested in the potential use of tools developed for the studying of stars being used elsewhere, from shoplifting tracking to targeted advertising.