Amazon, Google, and Microsoft are set to invest 300 billion baht ($8.46 billion) in developing data center infrastructure in Thailand.
Reuters reports the companies will invest 100 billion baht ($2.85bn) each, according to government spokeperson Chai Wacharonke,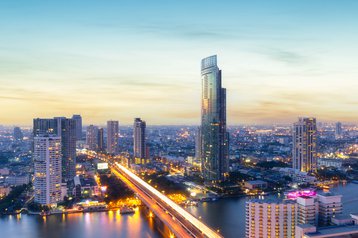 Amazon Web Services (AWS) plans to build a data center with a budget of $5 billion over 15 years, the government said.
Details on locations, specifications, or timelines weren't shared.
"The prime minister is confident that AWS' investment will enhance the country's competitiveness," said Wacharonke, adding Microsoft and Google were also studying investment plans for large data centers in Thailand.
Google announced plans for a Thai cloud region in August 2022. Amazon followed with its own announcement in October 2022 and launched a Local Zone Edge location in the capital Bangkok in December 2022.
Tencent has two availability zones within Bangkok, while Alibaba opened a Bangkok in May 2022.
Neither Microsoft nor Oracle has opened or announced plans for a Thai cloud region yet.
Earlier this year Thai Prime Minister Srettha Thavisin invited Microsoft to invest in the country with a new data center.