Amazon Web Services (AWS) has launched Local Zone in Manila, Philippines.
"AWS Local Zones is now available in Manila, Philippines. You can now use AWS Local Zones in Manila to deliver applications that require single-digit millisecond latency or local data processing," the company announced recently.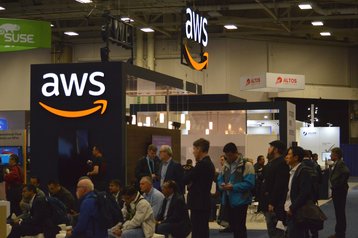 Local Zones act as Edge locations to host applications that require low latency to end-users or on-premises installations. Each zone offers services such as compute, storage, and database, close to population centers for latency-sensitive applications, usually where Amazon doesn't have an existing data center footprint.
First launched in 2019, AWS had previously concentrated its Local Zone rollout in the US, where it has now rolled out 17 zones in 16 metros.
However, at the turn of last year, the company announced plans to launch the service in 32 cities across 26 markets internationally. Some of the launched locations weren't on that original list, and the company has since said it had plans for hundreds of Edge locations in the future.
To date, AWS Local Zones are available in 17 metro areas outside of the US. AWS launched its first international Local Zones in Delhi, India, and Taipei, Taiwan in October 2022.
Since then it has launched Local Zones in Hamburg, Germany; Copenhagen, Denmark; Helsinki, Finland; Warsaw, Poland; Lagos, Nigeria; Muscat, Oman; Santiago, Chile: Lima, Peru; Querétaro, Mexico; and Buenos Aires, Argentina.
In APAC, AWS also has launched Kolkata, India; Bangkok, Thailand; Perth, Australia, and Auckland, New Zealand.
Despite multiple requests from DCD, AWS hasn't detailed what facilities the Local Zones sit within or what compute infrastructure they use.