Amazon Web Services is building a new cloud infrastructure region in Paris.
It will become the company's fourth region in the European Union, following existing data centers in Ireland and Frankfurt, and the upcoming expansion to the United Kingdom.
The new region will offer lower latency for local users, improve disaster recovery and replication scenarios, and help ensure that customers are able to comply with EU data protection regulations.
It will be available sometime in 2017.
Conquering Europe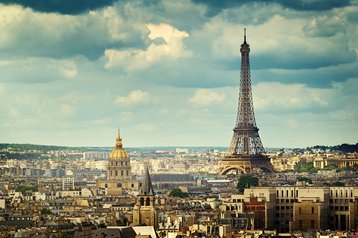 AWS runs one of the world's largest networks of data centers, with 13 regions and 35 availability zones – each consisting of at least one facility and often featuring several.
The company says French organizations were amongst the first to use AWS when it launched in 2006. The country already hosts three Points of Presence for Amazon's CDN and DNS networks - two in Paris and one in Marseille –and a large corporate office.
Existing AWS customers in France include Schneider Electric, Dassault Systemes and Societe Generale Group.
"We are delighted to learn that Amazon Web Services will open a region in France," said Carlos Goncalves, head of Global Technology Services at Societe Generale. "Using the AWS Cloud, and the extended services offered by the platform, is an opportunity for us to accelerate our transformation and focus on how we can better serve our clients."
The project will bring the total number of AWS availability zones in Europe to 10.