AWS has announced plans for data center expansion in China amid a trademark dispute that has led it to rebrand in the country.
During a conference last week, the company announced phase 2 expansion of its Ningxia region – operated by Ningxia Western Cloud Data Technology – with an expected additional floorspace '1.3 times' that of phase 1.
The company also announced its Beijing region – operated by Sinnet – would be getting a third Availability Zone later in 2021.
This is the second expansion AWS has announced in Asia this year. Last month the company launched a second region in Japan. The AWS Asia Pacific (Osaka) Region expands the existing AWS Osaka Local Region which opened in 2018, to three full availability zones.
Microsoft announced its fifth Azure region in China this month with a new facility in Hebei due to go live in 2022. Like Microsoft's other Chinese regions, it will be operated through local partner 21Vianet.
Register now for DCD>APAC, our virtual event on data center design & construction in Asia Pacific
AWS changes to Amazon Cloud Technology amid trademark spat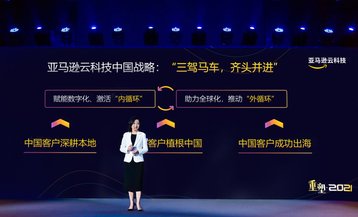 The company also announced it is rebranding from "Amazon Web Services" to "Amazon Cloud Technology" in China.
"China is one of the most important countries in the global development layout. We are very optimistic about China's economic prospects and environment, and we are constantly increasing our investment in China," said Zhang Wenyi, Amazon's global vice president and executive director of Amazon Cloud Technology Greater China. "In order to get closer to local customers, we also launched the "Amazon Cloud Technology" Chinese name."
The Beijing Municipal High People's Court ruled that the trademark for the term "AWS" belonged to ActionSoft Science & Technology Development Co., a Chinese software and data services company, and ordered Amazon to stop using the term AWS or any similar logos in China