Chinese cloud provider 21Vianet has announced the acquisition of a data center in Beijing.
During the company's Q4 2020 earnings call this week, 21Vianet CEO Samuel Shen said it bought a data center in Beijing with approximately 2,000 ready-to-use cabinets already under commitment to a public cloud customer during the fourth quarter of last year.
"Such additional capacity should enable us to better serve large enterprise customers who continue to locate their mission-critical data processing operations in Tier 1 cities to achieve ultra-low latency," he said.
Shen said 21Vianet had 53,553 cabinets in total for 2020, 93 percent of which were self-built, and the remaining seven percent of which were 'partnered.'
Register now for DCD>APAC, our virtual event on data center design & construction in Asia Pacific
More acquisitions could be on cards for 21Vianet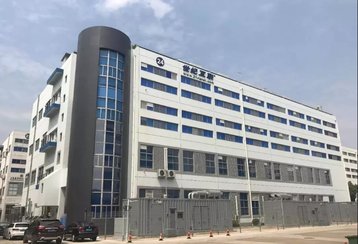 Shen did not say which cloud provider the company has acquired as a customer, but AWS, Tencent, Microsoft, Alibaba, Kingsoft Cloud, JD Cloud, and Huawei all have cloud regions within Beijing. Chief Financial Officer Sharon Liu said the customer was "a public cloud service provider in China."
Microsoft Azure provides services to China via Azure in China; a separate cloud service sold and operated by 21Vianet and on a dedicated network within China separate from the rest of the Azure infrastructure.
In terms of future acquisitions, Shen said the company has a number of potential M&A opportunities and sees brownfield sites as a supplement to drive organic growth, and is looking for mature data center acquisition targets in Tier 1 cities.
"We plan to continue expanding our IDC (internet data center) business in a prudent and a balanced manner while leveraging our value-added service offerings to cultivate more business opportunities with our existing customers in turn," he said.
In Q2 2020 the company acquired a data center in Shanghai, totaling 10MW and 2,000 cabinets, and again mostly utilized by a public cloud customer. Around the same time, Blackstone Group announced that it had invested RMB 1.06 billion ($150 million) which the company said it would use towards expansion.
This week the company also announced it had acquired the majority of Tuspark Innovation Venture Limited, a provider of business parks and research & development centers, for $260 million.
Shen also highlighted the company's view on sustainability, saying that as a market leader 21Vianet has a responsibility to continue to increase its renewable energy utilization mix and power and water effectiveness.
"While we are expanding our capacity, we are also implementing strategic initiatives to ensure our capacity for environmental sustainability. Such efforts include increasing our renewable energy utilization mix, improving the effectiveness of our power and water usage, and reducing our carbon intensity across all of our data centers," he said.
"We pay a lot of attention to the water use and also waste and pollution, and how do we better utilize the land, protect the earth."