Chinese data center services provider 21Vianet has opened a new data center in the Shanghai Waigaoqiao Free Trade Zone.
The four-story building covers about 6000 sq m (65k sq ft), with 2000 ssupport facilities on the ground floor, and IT space for more than 1000 racks on the three upper floors. It was designed and constructed in accordance with China's national data center standards, with sealed hot and cold aisles.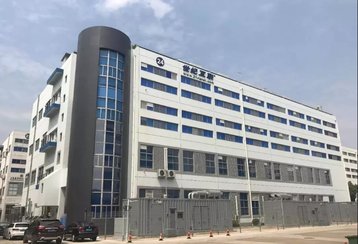 Intelligent operations
Founded in 1996, 21Vianet is China's leading third-party independent data center operator, with customers including Baidu, Alibaba, Tencent, Google, NetEase, and iQiyi. It has more than 50 data centers in around 30 cities across the country, adding up to more than 29,000 racks, with a port capacity of more than 1000G.
The Shanghai Hedan data center is about 50 minutes drive from the city center and airport, and about 10 minutes walk from the subway. As soon as you enter the park where the data center is located, the first thing that catches your eye is a four-story, independent blue building. The 21Vianet logo at the top is particularly conspicuous. The data center has a construction area of ​​about 6,000 square meters, and the IT equipment room area is more than 2000+m2. The first floor is equipped with data room, power and other supporting rooms and management rooms, and the second to fourth floors are data room.
At the opening event, DCD was shown the 2N redundant UPS configuration at thedata center which includes two sets of storage batteries, each of which can power the data center for more than 15 minutes under a full load. For any prolonged power outage, it has five diesel generators with independent buried oil tanks, which can power the data center for more than eight hours under full load, If the outage lasts longer, new diesel supplies will arrive within 2 hours, 21Vianet told DCD.
21Vianet also discussed an approach to automation in the data center. It has an intelligent operation and maintenance (AIOps) platform, which uses AI and machine learning to partially replace a wide range of IT operation and maintenance processes and tasks
Wang Shiqi, CEO and president of 21Vianet Group, said the fast-changing data center sector needs fast innovation: "We have seen the development of the entire digital economy and digital technology as a long-term process. In the process, we have found diversified challenges and risks that cannot be solved with a single solution. Therefore, we must have a systematic and long-term plan including both passive security solutions and active security mechanism."