The Australian Tax Office (ATO) has renewed its cybersecurity contract with IT services provider Macquarie Government for $23.2 million.
The contract, first signed in 2019 for AU$20 million (US$14.2m), has been extended for an additional AU$32.7 million (US$23.2m). The agreement sees Macquarie providing the ATO with its secure Internet gateway services (SIG), a security operations center (SOC), a sovereign data center, hyper-converged infrastructure, and cloud services.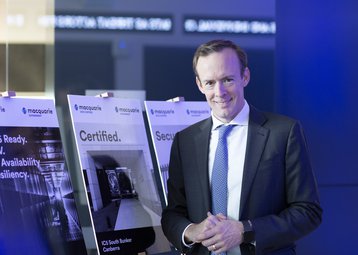 Through the SIG, Macquarie monitors ATO's 'digital events.' Targeted attacks are then triaged by the SOC, to ensure that Australian citizens' and organizations' data remains secure.
"We're proud to play a key role in keeping one of Australia's most fundamental government agencies secure, at a time when Australians are looking for greater assurance their critical government data and the institutions that store and protect it are fully secure," said Aidan Tudehope, managing director at Macquarie Government.
Macquarie currently has five data centers in Australia, three in Sydney and two in Canberra, which the company dubs the facilities 'Intellicentres.' IC4 was a purpose-built wholesale data center to support the Australian Federal Government's gateway consolidation program, while IC5 manages governmental cloud workloads, and has a total capacity of 1.5MW.
According to the Macquarie website, the two data centers are 'so safe and secure' that the company keeps the location on a need-to-know basis, though it is known that they reside on the same campus. IC5 was developed in 2021 for $11 million. Reports at the time suggested that on completion, the campus's total capacity would reach 4MW.
Last month, Macquarie Government, became the first company in Australia to have both its cloud and data center services 'Certified Strategic' by the Digital Transformation Agency (DTA).