Dutch chip equipment maker ASML expects its revenue to jump as its customers tell it they believe demand with return in the second half of 2023.
The company develops the photolithography machines that are critical to the development of semiconductors, and is the world's only supplier of extreme ultraviolet lithography (EUV) machines, which are used to make the most advanced chips.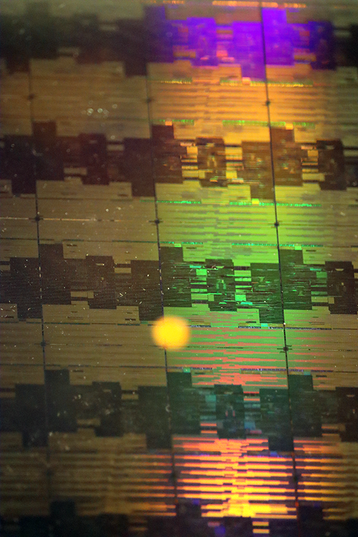 In the fourth quarter, ASML reported net sales jumped more than 29 percent to €6.4 billion ($7bn), while the full year saw a 13 percent increase to €21.1bn ($23bn). But net income for 2022 dropped more than four percent to €5.6bn ($6.1bn).
After a surge in chip demand during the pandemic, the industry faces a difficult moment. Many consumers who upgraded equipment during the beginning of Covid continue to use the systems, while companies that rapidly moved systems online have slowed down their digital transformation. A wider global economic slowdown will also impact IT spend.
At the same time, a rapid buildout of semiconductor plants at the height of the supply crisis risks leading to an oversupply of the technology.
But ASML's CEO Peter Wennink said that slowing sales of chip inventories will be "short-lived."
"Most of our customers tell us that they expect a recovery in the second half of this year," he told CNBC.
Customers, which include TSMC and Intel, are not canceling orders at ASML. With lead times of a year and a half to two years, and the systems critical to the development of chips, "customers are of course not canceling any orders because they could find themselves in the back of the queue when this thing turns up again," Wennink said.
"They want to prepare… for an upturn in the second half of the year and 2024," the ASML CEO added in an interview with the Financial Times.
ASML is blocked from selling EUV systems to customers in China, but around 15 percent of its sales came from shipping the older deep ultraviolet (DUV) lithography machines to China.
Those sales could be at risk, with the US pressuring the Netherlands to ban ASML from selling the DUV systems - which are also made by Nikon and Canon - too.
China is also trying to build its own ASML competitor, Xtal. The business was founded by an ex-ASML engineer, who is accused of stealing intellectual property from the company.