An ex-ASML engineer, accused of stealing intellectual property from the company, is now living comfortably in China as the CEO of Xtal Inc.
ASML Holding NV is a Dutch manufacturer of equipment that supplies the semiconductor industry, including lithography technology.
The accusations were brought back to light in the latest ASML annual report, which stated that "in 2021, we became aware of reports that a company associated with XTAL Inc., DongFang JingYuan Electron ("DFJY") was actively marketing products in China that could potentially infringe on ASML's IP rights."
ASML had previously sued for intellectual property theft, resulting in a 2018 trial that revealed that both XTAL Inc and DongFang JingYuan Electron were founded by Zongchang Yu in 2014, one month apart.
Xtal Inc designs and manufactures semiconductor equipment and offers consulting services to the industry, while Dong Fang focuses on integrated circuit yield management.
In 2012, Yu left ASML. In January 2014, he incorporated Xtal, based in an office park near San Jose International Airport. A month later, he founded DongFang in a government-funded industrial enclave in Beijing. The ASML attorney, during the 2018 trial, proposed that Yu formed these companies under the direction of Jingyuan Han, a member of China's economic elite who retains close ties to the Communist Party.
Han is the chairman and CEO of China Oriental Group co, a large steel production company. Until 2019, China Oriental owned more than 50 percent of DongFang.
ASML's attorney argued that the two companies worked together to obtain ASML's technology and transfer it to China, which is looking to build up its own semiconductor industry.
Yu recruited engineers from the ASML division working on optical proximity correction (OPC) software. OPC software is a crucial part of lithography machines which shrink and print patterns of transistors onto silicon wafer that are then sliced into individual chips. According to Gartner, ASML controlled more than 90 percent of the $17.1 billion global lithography equipment market.
Departing employees told management that they would be working on unrelated projects. However, when ASML director of engineering, Song Lan resigned in August 2015, it was found that he had been working for both companies at the same time and had downloaded ASML files to a hard drive including source code that he took to his new employer.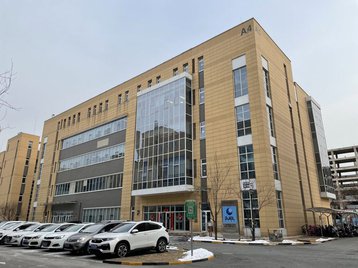 Lan went on to become Xtal's vice president of engineering.
Another ex-employee, Wanyu Li, who became Xtal's IT director, downloaded all 2 million lines of the source code for ASML's OPC software to a hard drive. Xtal's attorney did not deny that Li had stolen the code, though stated that Xtal had never used it.
It was when Xtal began marketing the OPC software that ASML sued.
ASML initially linked Yu's companies directly to China's technology ambitions, with Andrew Winetroub, an ASML attorney saying that: "it's consistent with a broader strategy that is being employed by the Chinese government."
However, during the trial, Putterman, Xtal's attorney, argued that it amounted to "repetitive efforts" to "back-door prejudicial intonation" about China. The judge instructed ASML to focus on allegations limited to the US company, Xtal.
The company has continued to stick to focusing on allegations against the company and not the country. In an April 2019 press release, ASML stated that "the wide speculation about a government-directed 'conspiracy' to steal our IP and trade secrets is therefore just that: wide speculation."
Xtal lost and filed for bankruptcy protection. It was ordered to pay US$845 million, which ASML deemed "uncollectable."
Both Lan and Li pleaded guilty to their charges, resulting in Li receiving a seven-month electronic monitoring sentence, and Lan to 90 days of community service. When authorities went to arrest the three men in May 2019, Zongchang Yu had already left for China.
ASML declined to comment, as did a DongFang representative. Zongchang Yu, could not be reached. According to company statements, he currently runs DongFang in Beijing with support from the Chinese government. A part of said support is a granted wide-ranging patent that includes OPC software.
China is the world's largest market for semiconductors, but for now, is lagging behind when it comes to semiconductor manufacturing, partially due to US sanctions limiting its access to the latest equipment.
In order to combat this, the country created a $150 billion fund dedicated to domestic semiconductor production in 2014. This was also the year that Zongchang Yu started XTAL and DongFang.
The FBI has reported that the Chinese government encourages people to steal technology that will advance the country's interests. FBI Director Christopher Wry said: "China often steals American intellectual property and then uses it to compete against the very American companies it victimized."
An official statement made by China's Ministry of Foreign Affairs said: "Anti-China politicians in the US have been using 'IP theft' topics to tarnish China" and dubbed the allegations "malicious hype."