Asian Infrastructure Investment Bank (AIIB) has invested in Keppel's Keppel Data Centre Fund II (KDC Fund II), which has closed with an aggregate of $1.1 billion in funding commitments.
AIIB invested $100 million into the KDC Fund II through a parallel fund structure and $50 million through co-investment.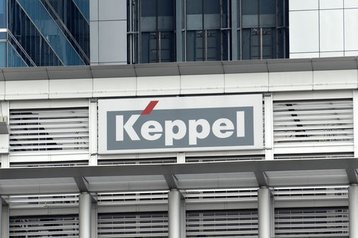 Launched in December 2020 and managed by Alpha Investment Partners Limited (Alpha), a private fund manager under Keppel Capital, the KDC Fund II has reportedly attracted investments from sovereign wealth funds, financial institutions, insurance funds, and pension funds.
Keppel said the fund will will tap "Keppel Data Centres' expertise" in developing, operating and maintaining data centers to "capture investment opportunities" in greenfield and brownfield data center assets.
Alvin Mah, CEO of Alpha, said: "We are pleased to welcome Asian Infrastructure Investment Bank as an investor and look forward to strengthening our partnership through the Keppel Data Centre Fund II, which is seizing opportunities arising from the burgeoning demand for quality data centers.
"Working together with Keppel Data Centres, we are able to tap on the Keppel Group's know-how in data center operations excellence, sustainable technology and energy-efficiency to develop better and greener data centers," he continued.
Keppel Capital's first data center fund, called Alpha Data Centre Fund, launched in July 2016. Its portfolio now runs to more than 1.38 million square feet (128,205 sq m) of gross floor area, with investments in locations including Singapore, Malaysia, Indonesia, Germany, Australia, and China.
AIIB Director General, Banking Department (Region 1), Dongik Lee, added: "Our partnership with KDC Fund II and Alpha will foster the development and enhancement of hard digital infrastructure to bridge the digital divide by mainly investing in colocation data centers that mostly serve Emerging Asia."
Founded in 2016 and based in Beijing, China, AIIB is a development bank that aims to improve economic and social outcomes in Asia. This is its first data center investment, though it has previously invested in broadband projects.