Singapore-based Real Estate Investment Trust (REIT) Ascendas REIT has announced the acquisition of 11 data centers located across Europe from Digital Realty for S$904.6 million (US$678 million).
The proposed deal sees Ascendas Funds Management Limited, the manager of Ascendas Real Estate Investment Trust, acquire a portfolio of data centers from subsidiaries of Digital Realty Trust, Inc. The deal comprises 11 facilities; four in the UK, three each in France and the Netherlands, and one in Switzerland.
EXPLAINED: What is a data center REIT?
Ascendas moves into Europe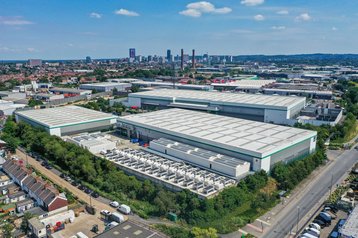 "This acquisition gives us a unique opportunity to own a portfolio of well-occupied data centers located across key markets in Europe," said William Tay, executive director and CEO of the fund. "It complements our existing data center portfolio in Singapore and will increase the sector's contribution to S$1.5 billion or 10 percent of investment properties under management."
"We see good potential in the data center business and will continue to source and make further acquisitions when the opportunities arise."
The deal would be the REIT's first data center investment in Europe and see it take over facilities in London, Manchester, Amsterdam, Geneva, and Paris. Ascendas says the target portfolio is 97.9 percent occupied by 14 customers, and has a total net lettable area of 61,600 sq m (663,400 sq ft). Customers include HSBC, Equinix, BT, and Bouygues Telecom.
The REIT is paying £250 million ($348 million) for the UK properties, and approximately €276 million ($330 million) for the mainland Europe facilities. As part of the deal, Digital Realty is providing one year of property and facilities management services for the 11 data centers post-acquisition.