Argentina's government-owned communications firm Arsat is to build a new HQ and backup data center in Bariloche in the country's Patagonia region.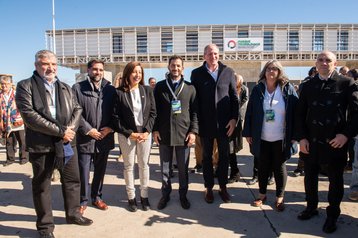 The company recently announced plans to invest $70 million over the next four years for the construction of a company headquarters in the Bariloche Technological Industrial Productive Park (PITBA).
It will also develop a backup data center for the company's current facility at the Benavídez Earth Station on the 12,000 sqm (129,100 sq ft) site and install a gateway for satellite links to increase satellite broadband connectivity.
"The data center that we will install in Bariloche is the first of several that we will build in various parts of Argentina. This has to do with federalizing content management and being able to bring resources closer to regional economies, within the framework of an increasingly digitalized economy," said Arsat president, Matías Tombolini.
Arsat currently operates a 4,200 sqm (45,000 sq ft) Tier III certified data center at its earth station in Benavídez, Tigre Partido, Buenos Aires. The national data center holds data and applications for a number of local and national government bodies.
In October 2021 the Inter-American Development Bank (IDB) has approved a $100 million loan to improve connectivity in Argentina; the money will be used to improve digital connectivity infrastructure in remote areas and increase the capacity of the Arsat National Data Center.