Apple has announced a $1 billion expansion of its data center campus in Reno. It has also gained approval for a plan which emerged last week, to build an equipment warehouse in downtown Reno which will bring generous tax breaks.  
There are no details about the data center expansion, but Reno City Council has also approved Apple's application to build a shipping and receiving warehouse. Located in a part of Reno that the council wants to regenerate, this will net Apple millions of dollars in tax rebates. The company claims it is giving more back with the $1 billion expansion, which has been rumored for more than a year, and which will mean the company employs 100 more staff at the site.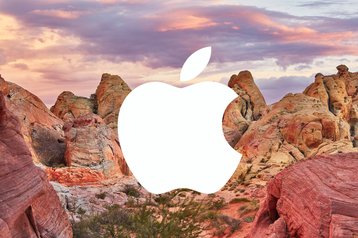 More Apple staff
"We're excited to be increasing our contributions to the local economy with an additional $1 billion investment to expand our data center and supporting facilities," said spokesman John Rosenstock in an email quoted by WISN 12 News. "As part of our growth, we plan to hire 100 employees and expect construction will support an additional 300 jobs."
Apple has had substantial tax rebates since 2012, when it committed to build a data center in the Reno Technology Center park since 2012.
The State governor Brian Sandoval credits Apple with creating a technology boom in Nevada, saying in a statement that the data center "helped place this region on the technology and innovation map."
In the land deal, Apple is buying a vacant lot, and spending $4 million to build a warehouse, in exchange for a deal in which the sales tax on equipment it buys will be cut from and already-low 2 percent down to 0.5 percent. 
The land deal was not unopposed: according to the Reno Gazette-Journal, councilwoman Jenny Brekhus voted against it, calling the tax deal unfair.
One detail spotted by 9TO5Mac is that Apple will break with its normal procedure and put branding on the warehouse. It normally leaves "high security" buildings without any signage, but the council wants Apple's name to help with urban regeneration.