Apple has announced plans to open its first data center in China, in the southern province of Guizhou, in partnership with data management firm Guizhou-Cloud Big Data Industry Co Ltd (GCBD).
The new facility comes as China is strengthening its controversial cybersecurity laws, mandating that foreign firms have to store user data within the country. China also said that businesses transferring over 1,000 gigabytes of data outside of the country will have to undergo yearly security reviews, in language that has been criticized as overly vague and a threat to proprietary data.
Nǐ hǎo, Apple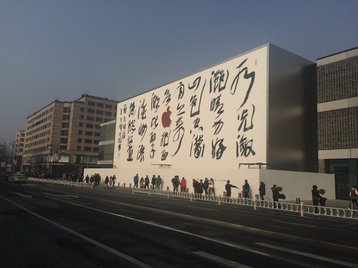 "The addition of this data center will allow us to improve the speed and reliability of our products and services while also complying with newly passed regulations," Apple said in a statement to Reuters. "These regulations require cloud services be operated by Chinese companies so we're partnering with GCBD to offer iCloud."
GCBD was co-founded by the government of Guizhou, which hopes to promote the region as a data center hub. Other data center projects in the province include a US$23 million facility to process and store data from the world's largest radio telescope.
Apple - which is thought to have begun ramping up its own data center hardware plans in 2016, partially because of concerns over state actors adding components to IT equipment that would enable unauthorized access - was clear to point out the data would be secure.
It said: "Apple has strong data privacy and security protections in place and no backdoors will be created into any of our systems."
The company added that its facility in China will be powered by renewable energy, like its other data centers around the world, and that its investments in Guizhou Province would pass $1 billion.
Last year, Apple was the fourth largest smartphone manufacturer in China, behind Oppo, Huawei and Vivo. Despite a dip in sales, the fiscal quarter ending in March brought in $10.7 billion in revenue from the country, nearly a fifth of its total quarterly revenue.
As China has grown increasingly important to Apple's growth, it has equally commanded more of the corporation's attention - this year alone, Apple invested $1 billion in ride sharing firm Didi, and pulled the New York Times app from its store after the government requested it be taken down.