A number of large American businesses have sided with Microsoft as the company takes on the US Department of Justice in a lawsuit concerning the rights of its customers.
Microsoft claims that it has become routine for the government to issue orders that prevent businesses like email and cloud service providers from notifying their customers that their data has been accessed by law enforcement agencies – something it says goes against the US constitution.
According to Reuters, organizations that have filed supporting briefs in the case include technology giants Google, Apple, and Amazon, as well as the US Chamber of Commerce, the National Association of Manufacturers, the National Newspaper Association, the Electronic Frontier Foundation, Delta Air Lines and the Washington Post.
Super best friends
In April, Microsoft filed a lawsuit with the US District Court for the Western District of Washington claiming that the DoJ was misusing the Electronic Communications Privacy Act (ECPA) to keep requests for customer data secret, often without any need.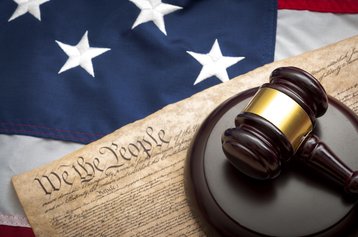 According to Microsoft, in making such requests, the Department of Justice is violating two constitutional amendments – the First Amendment, which guarantees Microsoft's right to talk to customers about how government action is affecting their data, and the Fourth Amendment, which gives people and businesses the right to know if the government searches or seizes their property.
The DoJ argues that Microsoft has no standing to bring the case and the public has a "compelling interest in keeping criminal investigations confidential."
Microsoft previously said it was requested to maintain secrecy regarding 2,576 demands for information in the space of just 18 months. A massive 68 percent of such requests contained no fixed end date - in such cases, the company was expected to maintain silence forever.
The Reuters report notes that the legal campaign has attracted support outside of the corporate circles – five people formerly employed by the FBI or the DoJ have also filed 'friend-of-the-court' briefs in support of Microsoft.