American Real Estate Partners (AREP) has closed its third real estate General Partner fund worth $63 million in equity commitments.
Called the AREP Strategic Opportunity Fund III, the investment will follow suit with its predecessors and be used to further the company's data center, residential, industrial, and office assets on the East Coast of the US. According to the press release, a focus will be placed on 'value-add' properties: older or unused buildings that can be upgraded.
The Fund III dollars should be invested in 12 to 24 months, but AREP is not currently providing specific timetables.
Raised from a mix of public and private institutional investors and family offices, the latest fund's capital will be used to invest in $1.5bn to $2bn worth of total asset value utilizing 'moderate financial leverage'.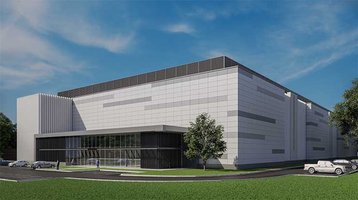 It was prespecified by AREP that around 30 percent will be put toward a project of data centers being developed inside a $1bn joint venture with Harrison Street Real Estate capital in Loudoun County, and a residential land development project with Westbrook Partners.
Brian Katz, co-founder & president of AREP said: "The successful closing of Fund III is an endorsement of our multi-asset investment approach and differentiated strategy and a testament to the strength of our team. We're extremely optimistic about Fund III and its specified assets and look forward to putting the balance of Fund III's capital to work thoughtfully and prudently."
Doug Fleit, co-founder & CEO of AREP, added: "With our extensive track record and experience in the markets and industry segments in which we invest, we are very well positioned to continue to capitalize on opportunities that meet our objectives through an ever-evolving investment climate."
AREP has partnered with Harrison Street to build a two-story, 265,000 sq ft (25,000 sqm) "powered shell" data center on a 10.3-acre site in Ashburn, Loudoun County.
The site, at 21455 Beaumeade Circle, was previously owned by Chirisa Investments, which bought the site in 2018. The firm had planned to build a 280,000 sq ft (26,000 sqm), 30MW data center on the site. The AREP & Harrison reportedly paid $21.5 million for the site.
The companies aim to develop six buildings to serve hyperscale companies ranging from 265,000 to 440,000 square feet (24,600-40,900 sqm) on two campuses in Ashburn and Arcola, Virginia. Details about the Arcola site haven't been published yet.
More in The Investment & Markets Channel