French telecoms group Altice is nearing a deal to sell its data centers in France to Morgan Stanley Infrastructure Partners.
Los Echos reports the two companies are in "advanced discussions" and an agreement in principle has been reached on the valuation of the portfolio.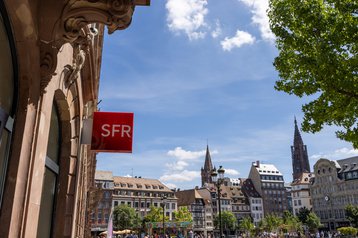 The 92 data centers could be valued at around €1 billion ($1.07bn). A partial sale is also possible.
The companies declined to comment.
Reports first surfaced in November 2022 that the French telco was looking to offload up to 92 data centers in its home country, reportedly comprising a 'handful' of larger sites and 'dozens' of smaller facilities.
The company is also reported as being in the process of negotiating the sale of its Covilhã data center in Portugal for €100 million ($107.8m).
Altice has debts totaling $60 billion and the company is facing a corruption probe in Portugal.
Altice's French subsidiary SFR reportedly operates around 26 data centers totaling 93,000 sqm (1 million sq ft), while Altice also owns a number of television channels and radio stations. Altice Portugal operates five data centers totaling 17,000 sqm (183,000 sq ft).
Founded in 2006, Morgan Stanley Infrastructure Partners is a private infrastructure equity investor, targeting assets that provide "essential public goods and services," primarily located in OECD countries. With investments in transportation, digital, energy transition, and utilities, the company has invested in fiber firms Fast Fibre, Tele Columbus, and LightPath, as well as tower firm Omtel.
Telcos selling off data center assets has been a common trend globally over the last decade, with Altice previously selling its Swiss data center businesses Green.ch and Green Datacenter to InfraVia Capital Partners in 2017.
While looking to pare down debt at Altice, company founder Patrick Drahi has been building up his stake in UK telco BT and in 2021 made an unsolicited bid to acquire European satellite firm Eutelsat.