Netherlands-based multinational telecoms company Altice plans to sell its Swiss data center businesses Green.ch and Green Datacenter to InfraVia Capital Partners.
The 214 million Swiss franc (US$217m) transaction comes as Altice struggles to deal with 50 billion euros ($59.6bn) in debt and a rapidly falling share price - that puts its market cap at a fifth of its debt.
The Green.ch who sold at Christmas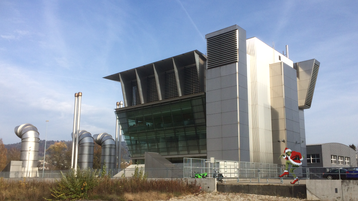 Altice, which owns French mobile network SFR, Portugese PT Telecom and American cable companies Suddenlink and Cablevision, expects the sale to close in early 2018.
The company grew aggressively, becoming Europe's biggest issuer of junk debt as it financed acquisitions the world over, but now faces steep hurdles on lowering profit outlooks, difficulties with its French division, and changing EU and US monetary policy that could make future debt refinancing harder.
Altice share price has dropped nearly 60 percent in the last month alone, with ratings agency Standard & Poor's revising its outlook for the telecoms and cable company from stable to negative last week.
The company has taken notice - earlier this month, CEO Michel Combes, resigned and was replaced by Dexter Goei. The Financial Times reports that Altice is also looking to sell off its Dominican Republic unit, while in Portugal it is set to replace its chief executive at subsidiary Portugal Telecom for the second time in four months.
In today's announcement, Altice said that it had identified further assets that could be sold, including its telecoms towers.
Green.ch's soon to be new owners, meanwhile, appear to be more focused on growth. Last year, InfraVia Capital Partners acquired Welsh data center operator NGD, and in 2015 it bought Coillte's network of 298 telecoms masts in Ireland.
The French investment fund raised €1 billion ($1.12bn at the time) in its last capital raising round, InfraVia European Fund III, with a focus on infrastructure investments.