The Broad Institute and Verily plan to use Microsoft's cloud, data and AI technologies for their Terra platform, used for biomedicine research.
Verily is part of Alphabet, the holding company that also includes Google - home to its eponymous search engine and the world's third largest cloud provider. Microsoft will be the primary partner for the Terra project, but the platform will support Google Cloud users too.
Azure and Alphabet together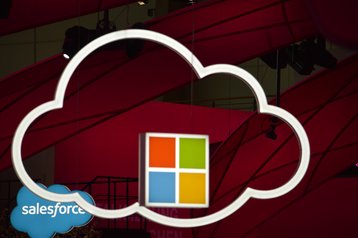 The Broad Institute of MIT and Harvard and Verily developed Terra as a secure, scalable, open-source platform for biomedical researchers to access data, run analysis tools and collaborate. It is used by thousands of researchers every month to help analyze millions of participants' data.
Now, Terra will be shifted to Microsoft's Azure cloud, and users will be able to make use of the company's AI and data technologies.
Microsoft says that more than 168,000 health and life sciences organizations use its services, and that they will be given access to Terra.
"The opportunity to partner with the Broad Institute and Verily in helping researchers around the world understand and treat our toughest human diseases is an honor," said Gregory Moore, M.D., Ph.D., corporate VP of Microsoft Health Next.
"Through this partnership, we will apply the power of Microsoft Azure and its enterprise-grade capabilities in security and privacy, along with cutting-edge data and AI solutions like Azure Synapse Analytics, Azure Machine Learning and Azure Cognitive Services, to deliver on the vision of the Terra platform at a new level of scale."
Stephen Gillett, chief operating officer at Verily, added that the company - previously known as Google Life Sciences - was "pleased to be working with Microsoft and Broad on this initiative. This partnership combines multimodal data, secure analytics and scalable cloud computing to improve insight and evidence generation, allowing us to ultimately impact more patients' lives."
Broad Institute's Geraldine Van der Auwera explained that Microsoft would be an equal partner and will dedicate software engineering resources to further developing Terra.
"More generally, we're very excited about Microsoft's deep expertise in a number of complementary fields, ranging from scalable computing, to artificial intelligence, to connection with healthcare systems."