Microsoft has launched 'Cloud for Healthcare,' a bundle of cloud services and tools for healthcare providers.
The first in what is expected to be a slew of industry verticals, the cloud package is available in public preview and as a six month free trial.
All-in-one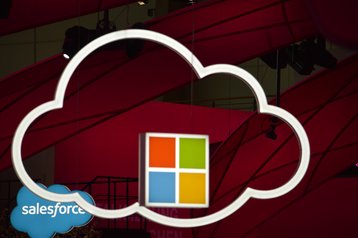 "More than ever, being connected is critical to create an individualized patient experience," Tom McGuinness and Dr. Greg Moore, both corporate VPs at Microsoft Health, said in a joint announcement.
"The Microsoft Cloud for Healthcare helps healthcare organizations to engage in more proactive ways with their patients, allows caregivers to improve the efficiency of their workflows and streamline interactions with Classified as Microsoft Confidential patients with more actionable results."
The bundle brings together various Microsoft services, including Microsoft 365, Dynamics, Power Platform, Azure cloud, and Azure IoT for monitoring patients. Everything runs on a common data model for easy data sharing and analysis.
The company is also providing specialized services to some of the large companies, including Epic, Allscripts, GE Healthcare, Adaptive Biotechnologies, and Nuance.
General availability of Cloud for Healthcare is set to begin in the fourth quarter of the 2020 calendar year.